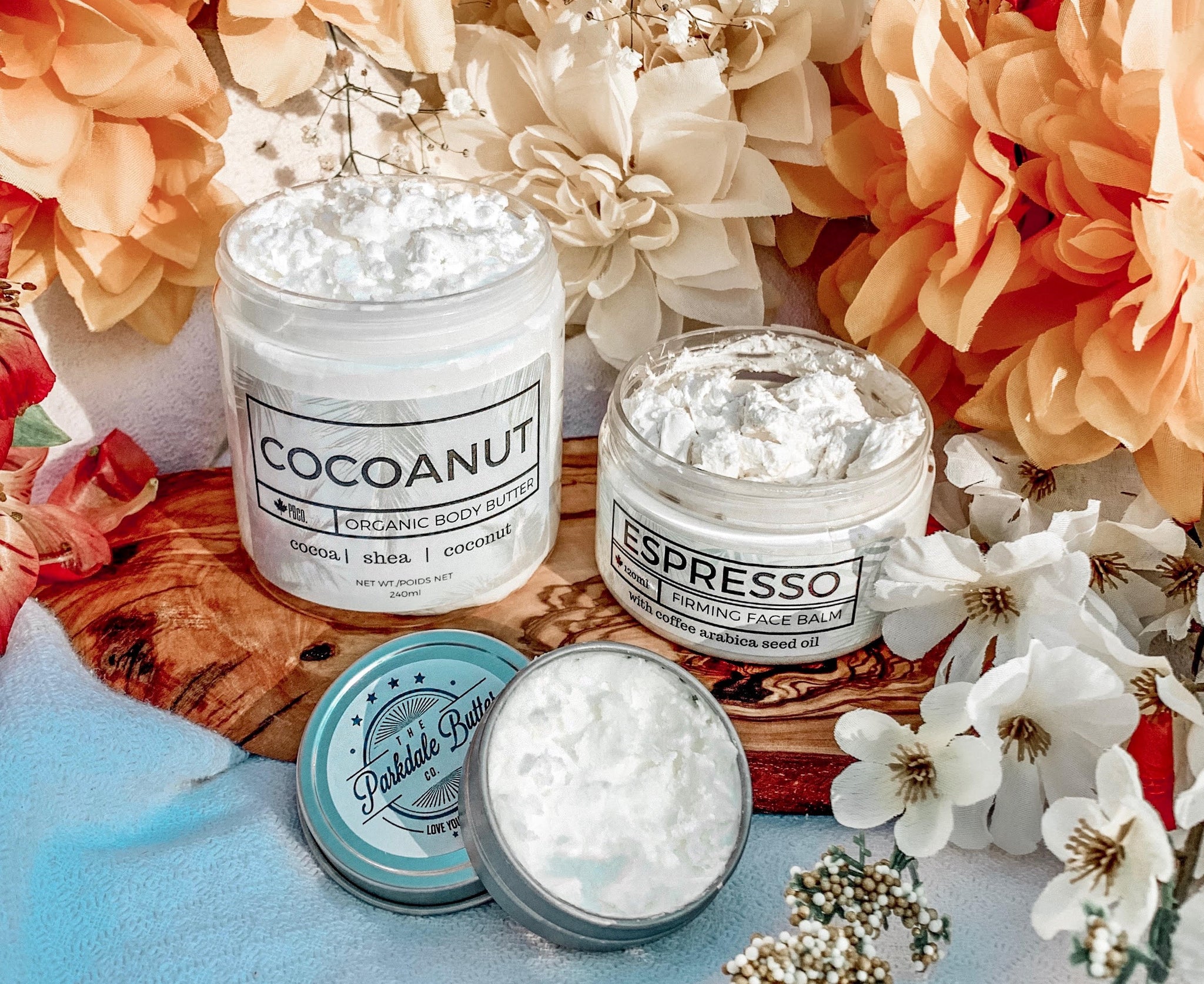 Bloggers Fave's Bundle: Lauren's Picks
We've teamed up with instagram beauty blogger, Lauren Watson (@laurendwatson_) to put together a bundle made especially for the Canadian Winter!
This bundle features our Espresso Face Balm, Cocoanut Body Butter and Sweet Orange Lip Butter.
Here's what Lauren had to say about why these are her go-to favorites:
"I chose these products to be a part of my top picks because they're a part of the daily routine that keep me hydrated from head to toe, especially in Canadian winters! 
The Espresso Firming Face Balm is like a fresh cup of coffee in the morning. The whipped balm melts into my face and releases a gorgeous aroma that wakes up my skin! 
The Cocoanut Organic Body Butter is perfect for softening & soothing the skin on my body, while also making me smell good enough to eat! The whipped texture sinks in right away and it's absolutely to-die-for! 
Last but not least, the Organic Sweet Orange Lip Butter is like nothing I've ever tried. It quite literally feels like butter on my lips, without the grease. The scent is a combination of orange & chocolate which is heavenly, and my lips are definitely thanking me! 

I know if you try out my top picks, you'll love them just as much as I do!"
-Lauren Watson
(@laurendwatson_)
Lauren's Faves Bundle includes:
1 Organic Cocoanut Body Butter (240ml)
1 Espresso Face Balm (120ml)
1 Organic Sweet Orange Lip Butter (30ml)
Save on our all-natural, vegan and cruelty-free products when you bundle! This bundle is only available for a limited time, so get yours today.
Photo by Lauren Watson, 2019